Selected videos, stills, and documented actions with dealing with maintenance, quotidian details of time and place, and feminist concerns. For Vimeo passwords and links, please contact me at mahworks [at] gmail [dot] com.
---
---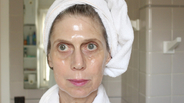 Video Performance
A feminist practice of self-representation.

Woman must put herself into the text - as into the world and into history - by her own movement. - Hélène Cixous, "The Laugh of the Medusa"




---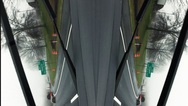 Experimental Short Films
Micro-films reflecting a diverse range of themes from 'the personal is political,' to impermanence and the observation of transcendental moments in the everyday. Instability of our prevailing political climate (2016- present) and the ensuing anxiety is a subtext in much of the recent work.




---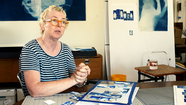 Documentary
Recent experimental documentary and micro-cinema focusing on conversations with contemporary female artists and those involved with cultural spaces in the South and beyond. The videos are an extension of my practice as an artist and came about while re-evaluating my relationship to the studio as the main site of production.


---
Socially Engaged Actions
Documented actions involving community, orchestrated and spontaneous. For more, visit my instagram page:
mahackett
---
The Repair Project (And Other Affairs of Just Plain Living) (2015 )
is conceptual piece in which I mend items in need of repair as a starting point for a discussion about labor, use-value, and exchange. I began the project by working on my work clothes that were still useful but extremely worn. For the exhibition at Seed Space, I opened it up to include repairing other people's items. The result is not seamless perfection, but instead a strong and useful repair that commemorates both the act of mending and the original labor involved in making the item.
Exhibition Dates:
May 14 - June 6, 2016, Seed Space, Nashville TN