Selected videos, stills, and documented actions with dealing with maintenance, quotidian details of time and place, and feminist concerns. For Vimeo passwords and links, please contact me at mahworks [at] gmail [dot] com.
---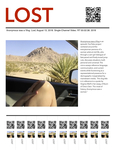 Anonymous Was a Vlog (2018-)
Anonymous was a Vlog
is an episodic YouTube project centered around the everywoman persona of a woman artist at mid-life, who through a cam-girl dialogue of fast-paced and finely-tuned jump cuts, discusses situations, both personal and universal. I began recording the series during the summer of 2018 in the middle of a prolonged period of record-breaking temperatures in the Mojave Desert. The micro-essays reference language and communication, politics, climate change, career, finances, etc. while functioning as a representational presence for a demographic of women still marginalized in America.
LINK to
playlist
---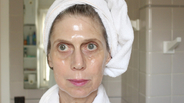 Video Performance
Performative videos and documentation of situations.


---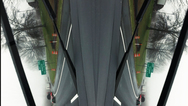 Short Films
Micro-films reflecting a range of themes from the personal is political, to impermanence and the observation of transcendental moments in the everyday. Instability of our prevailing political climate (2016- present) and the ensuing anxiety is a subtext in much of the recent work.




---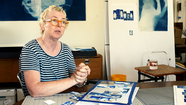 Documentary
Recent experimental documentary and micro-cinema focusing on conversations with contemporary female artists and those involved with cultural spaces in the South and beyond. The videos are an extension of my practice as an artist and came about while re-evaluating my relationship to the studio as the main site of production.